Step 1.  Remove the Handle from the handle rests and place the handle in the full forward position.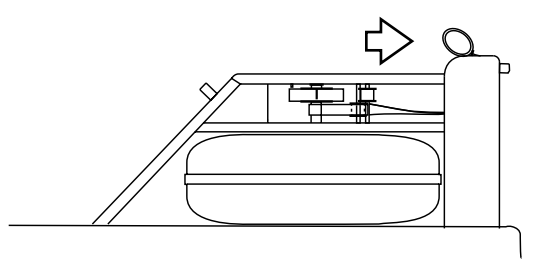 Step 2.  Stand the WaterRower upright and disconnect the bungee from the recoil belt as shown.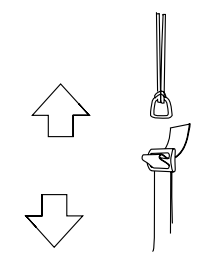 Step 3.  Remove the Bungee from the rear spacer and reattach the replacement bungee as shown.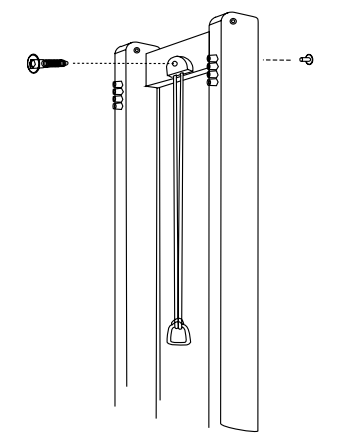 Step 4.  Reconnect the Bungee to the recoil belt as shown.If the recoil belt buckle has been removed reattach it as shown, if not go to step 5.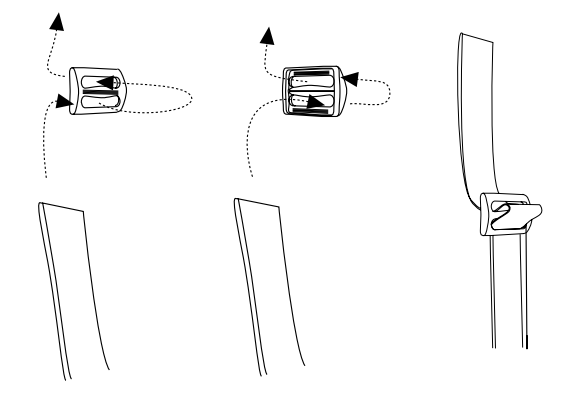 Step 5.  Use one hand to take the tension of the bungee and the other to support the recoil belt, feed the recoil belt through the D-ring.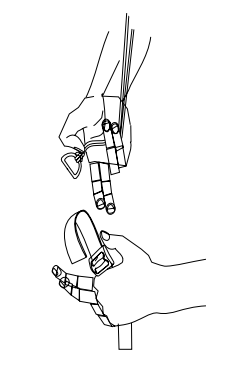 Step 6.  Pass the recoil belt through back through the recoil belt buckle as shown.