Series 3 Monitor Troubleshooting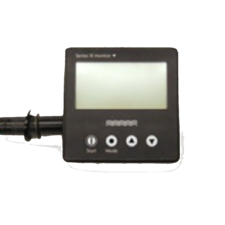 Your Series 3 WaterRower requires 4 (AA) batteries for monitor function. If your monitor does not power on, these batteries likely need replacing. The battery pack is located beneath the foot board and between the 2 black key brackets (pictured below). The right key bracket will have the monitor attached to it. Keep in mind if the batteries are bad they may have leaked and caused corrosion on the contacts of the battery pack. The battery pack should be replaced if this is the case, although you may successfully clean the contacts with isopropyl alcohol (use caution and proper safety attire if attempting cleaning).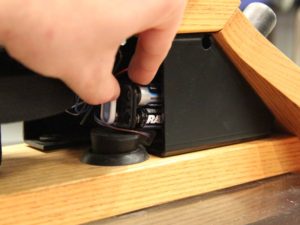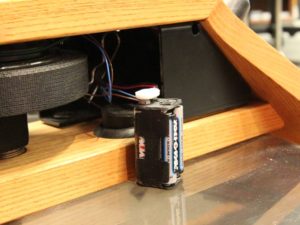 Check batteries are fitted correctly. (Batteries may be dead)
Your Series 3 WaterRower should have a green tacho belt (similar to a rubber band) wrapped around the tacho pulley (a slim disc just above the largest pulley). The tacho belt should also be wrapped around a small pulley attached to an electric motor embedded in the top deck of wood. This belt is required for proper function of the monitor. See photos below for correct placement and routing of the tacho band/belt.