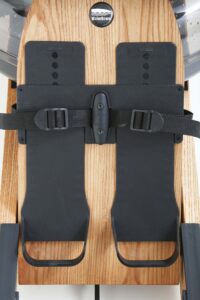 The footboard has floating plastic heel rests and adjustable 1″ footstraps.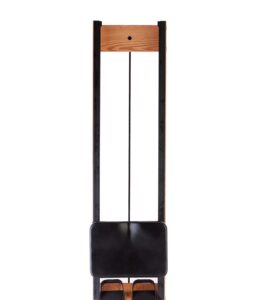 The rails are 1.05″ x 4.5″ wood with a single bungee.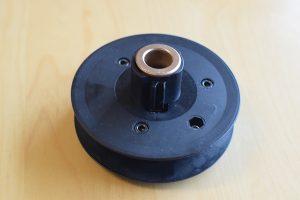 Series 4 have a 4″ plastic clutch, though some earlier versions may still have the 4″ steel clutch of the Series 3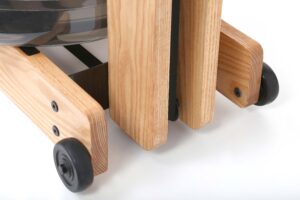 The Dolley Wheels are 3″ in diameter.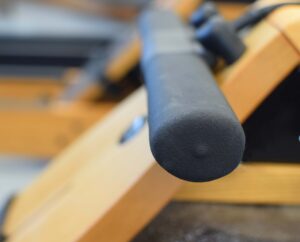 The 15″ handle has a teardrop shape.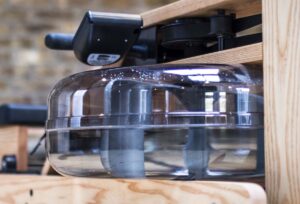 The tank is injection molded, pinned shaft and  a 2″ corner radius with a plastic paddle.
The Series 4 Rower comes with a Series 4 Monitor, however there are two versions of this monitor that released. There are two ways to check which version you may have: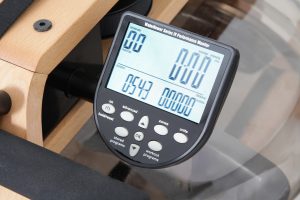 If your serial number (located on the back of your monitor on a silver sticker) is 52045 or higher, then you have the latest version. If it is or below 52044, then you have the original with the serial port connection.
Another easy way to tell which version you have is to look at the jack on the upper right hand side of the back of the monitor. (diagram to the right).  The old serial port connector is round with 6 holes for the 6 pin connector. The new one has a small rectangular connector.