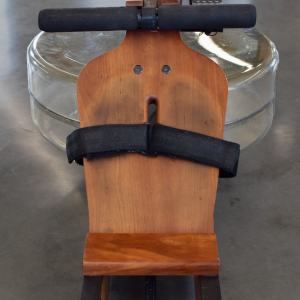 The footboard was heart shaped, and the heel rest fixed. The footstrap was 2″ (50mm) wide and closed using Velcro.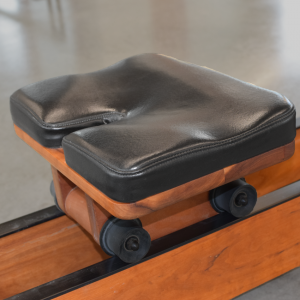 The seat had a cut away at its rear to give clearance for the tail bone and was upholstered.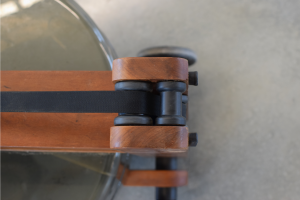 The forward riser had two pulleys at its top where the drive strap passed through.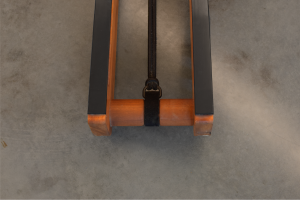 The rear spacer was cylindrical, the double bungee was attached by a Velcro strap.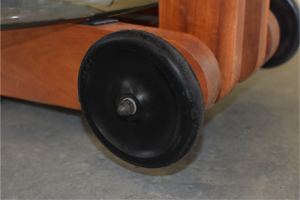 The Dolley Wheels had a central axle passing right through the machine. The dolley wheels themselves being 5″ (140mm) in diameter.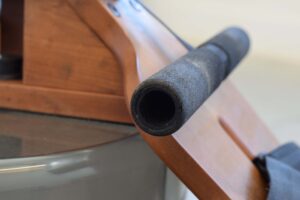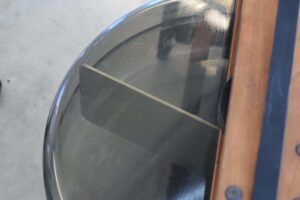 The tank has a 1″ corner radius with a fabricated Stainless Steel paddle.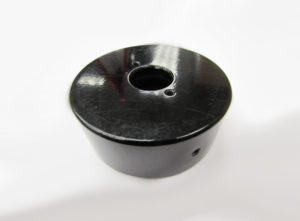 Series 1 had a 3″ steel clutch